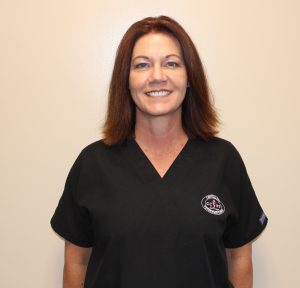 Michquel Bonser
Receptionist
Michquel worked in many different industries before joining the Central City Vet Clinic Team in 2015. Since then, she has become the face of the clinic. Originally from Superior, Michquel is a Nebraska native and has lived in Central City since 2011. She lives with her husband, dog Emmy and two cats: Sadie and Bear. They are proud of their son Colt, who is a Marine. When not manning the front desk of the clinic, Michquel can be found enjoying a good book, on a motorcycle, or traveling.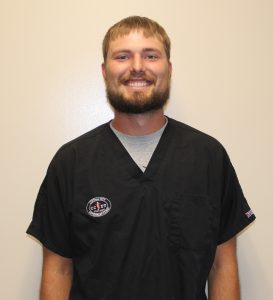 Sam Simonson
Clinic Assistant
Sam has been a vital part of the Central City Vet Clinic Team since 2017. Born and raised in Worms, Nebraska, Sam attended Concordia University in Seward, Nebraska (2016). Sam can be found helping work cattle, holding the occasional small animal patient or putting his handyman skills to work on various projects around the clinic. He is currently building his own cow herd and enjoys spending time hunting, fishing or playing sports.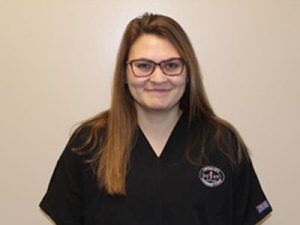 Jasmine Wilson
Clinic Assistant 
Jasmine joined the Central City Vet Clinic team in July of 2020. Jasmine earned her Animal Science degree from University of Nebraska-Lincoln along with two minors. She enjoys working with large, small and the occasional exotic animal appointments. In her free time, Jasmine can be found on a run with her dog, Athena or spending time with her two cats, Jinx and Callie.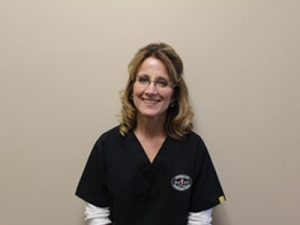 Joyce Hansen
Clinic Assistant
Joyce Hansen joins us from Marquette, NE, where she and her husband own and operate an organic farm.  They are blessed to have two beautiful teenage daughters, Laura and Jasmine  Joyce has a bachelor of fine arts degree from the University of Nebraska-Lincoln and has spent many years as a professional cake decorator and freelance artist.  Though Joyce has many interests and hobbies, one of her constant true loves in life is animals. She absolutely "loves" to spend time with her horses, dogs, cats, and any animal that visits the clinic. Your pet is in good and loving hands around Joyce.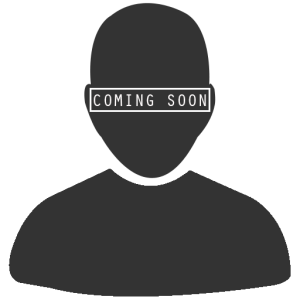 Katie Tschantre
Clinic Assistant
Katie Tschantre joined Central City Vet Clinic team in March of 2020. Katie got her grooming degree in Loveland, Colorado, and now working on her Masters.  Born and raised in Grand Island. Katie grew up showing sheep and dogs. That turned into her becoming a sheep superintendent and one of the trainers for the group Happy Hounds. You can find her helping in exam rooms, making our boarders happy and comfy, and helping keep the clinic in tip top shape. Katie enjoys spending time with family and working outside with the sheep she raises.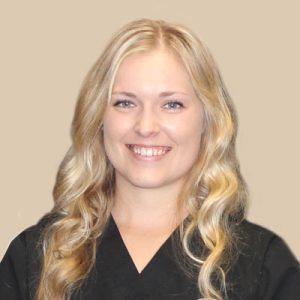 Lexee Simonson
Bio Coming Soon…