Bovine & Small Ruminant
---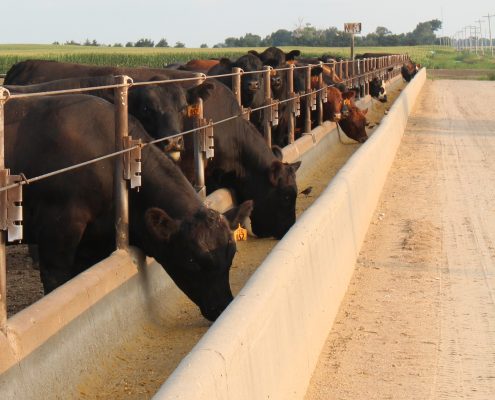 Central City Veterinary Clinic services offers a wide range of services for cattle and small ruminants. Our veterinarians have experience working with a wide range of production systems and sizes. Our state of the art facilities will accommodate a wide range of animals and situations.
Comprehensive Vaccination Programs

Autogenous and Commercial Vaccines

Cow/Calf Vaccination and Processing Crew

Hydraulic Calf Table

Portable Hydraulic Chute

Reproductive Services

Breeding Soundness Exams

Pregnancy Testing and Reproductive Ultrasound

Artificial Insemination

Embryo Transfer
Individual Animal Health Examinations

Foot Trimming and Lameness Evaluations

In-house Hydraulic Tilt Chute

Freeze Branding

Dart Gun and Darting Services

Veterinary Feed Directives

Insurance Claim Examinations

Emergency Services
Central City Veterinary Clinic is also proud to serve for our local feedyards.
Feedlot Consultations

Veterinary Feed Directives

Feedlot Processing Crew

Necrospy Services